February 20th, 2009
They're Calling It the Chicago Tea Party
by Tim Manni
While reporting from the floor of the Chicago stock exchange, CNBC's Rick Santelli riled up the traders that stood all around him as he spoke to news anchors in the studio about the administration's new housing bill.
"How many people want to pay for their neighbor's mortgage?" shouted Santelli. A loud and resounding "boo" was enough to quickly answer his question.
"The government is promoting bad behavior," said Santelli. Addressing President Obama, Santelli pleaded, "Reward people that could carry the water, instead of drink the water!"
Channeling the anger expressed by many, Santelli was particularly outraged over a clause in the new plan that, as it's stated now, rewards borrowers $1,000 a year, up to five years, for merely staying current on their payments.
Here's the video: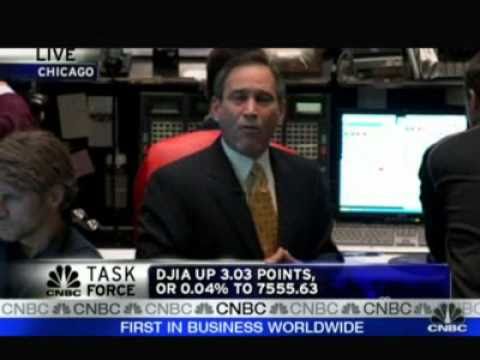 UPDATE: Here's a transcript:
…Because we certainly don't want to put stimulus forth and give people a whopping $8 or $10 in their check, and think that they ought to save it, and in terms of modifications… I'll tell you what, I have an idea.

You know, the new administration's big on computers and technology– How about this, President and new administration? Why don't you put up a website to have people vote on the Internet as a referendum to see if we really want to subsidize the losers' mortgages; or would we like to at least buy cars and buy houses in foreclosure and give them to people that might have a chance to actually prosper down the road, and reward people that could carry the water instead of drink the water?