September 19th, 2009
Let's Ask the Kids
by Tim Manni
What are your thoughts on credit cards? What do you think about debt? Has the recession changed your dreams of the future? Can you offer us any investment advice?
Finance and economics is serious business. It involves a lot of big words and complicated structures and formulas. Why is it that some of the most important things in our lives have to also be the most complicated? Has anyone ever tried explaining to you what the recession actually is? Did you understand it? If not, try having a child explain it to you — no really, it turns out that it may be simpler than you think.
With that said, for those of you like us who pour over the tumultuous markets nearly everyday of our lives, we have a breath of fresh air for you. Marketplace, an affiliate of American Public Media, put out a series of videos called "Small Town Hall" that we think is pretty interesting. Host Scott Jagow sits down with America's future and asks them some sophisticated questions. The funny thing is, he actually gets some great answers.
Here's our favorite video of the series because the end is the best part. Kids may just be far more observant than we think: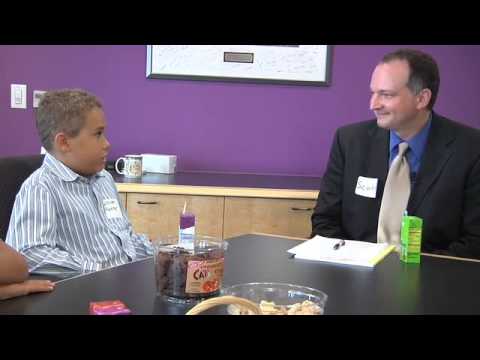 (hat tip: Just Thrive)